This is an archived article and the information in the article may be outdated. Please look at the time stamp on the story to see when it was last updated.
The driver of a tow truck being sought in the hit-and-run death of a 14-year-old cyclist in Ventura last Friday has been identified, police announced Monday.
The driver, Martin Henderson, contacted investigators on Friday evening, according to a news release from the Ventura Police Department.
The 50-year-old Ventura man was the owner/operator of Double R Towing, which was one of several tow companies under contract to the city of Ventura, in addition to other entities within Ventura County, the release stated.
"Investigators took possession of the tow truck and, after preliminary investigation, believe it to be the flatbed tow vehicle that was involved in the first collision with the victim," the news release stated.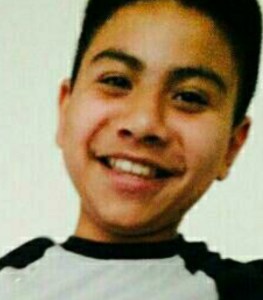 According to investigators, cyclist Jonathan Hernandez was riding his bike just after midnight along Saticoy Avenue when he crossed Telegraph Road against a red light.
The tow truck had a green light as it entered the intersection and collided with the teenager, according to the Ventura Police Department.
A short time later, a second vehicle described as a silver or light-colored compact SUV ran over the teenager as he was lying in the road, police said.
Neither driver stopped.
Investigators had still not identified the driver of the second vehicle.
Any motorists who may have been in the area of Telegraph Road and Saticoy Avenue on Feb. 19 just after midnight was asked to contact investigators at 805-339-4323.