This is an archived article and the information in the article may be outdated. Please look at the time stamp on the story to see when it was last updated.
A track and field coach at Trabuco Hills High School in Mission Viejo has been arrested on suspicion of possessing child pornography after several graphic photos were discovered on an iPad, authorities said.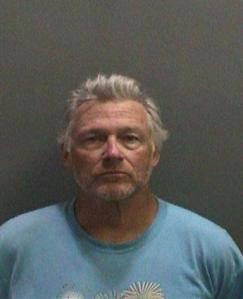 Raymond William Henry II, 57, was taken into custody on Friday and was being held on $20,000 bail, according to a news release from the Orange County Sheriff's Department.
The arrest was the result of an investigation that began Thursday when a person reported finding an iPad inside a vehicle after it was returned to a car-rental business, the department said.
Members of the sheriff's Special Victims Unit contacted the person who discovered the computer tablet, and were informed that it "contained photos of naked females ranging in age from 11 to 13 years old, exposing their genitals," the release said.
According to officials, investigators also found numerous images of female minors wearing Trabuco Hills High School uniforms and participating in track and field activities.
Authorities subsequently learned that Henry is an athletics coach and teacher's aide at the high school, the statement said.
A spokesperson for the Saddleback Unified School District did not immediately respond to a telephone call seeking comment.
Henry, a Laguna Niguel resident, was booked into the Orange County jail on suspicion of possessing child pornography. He is scheduled to appear in court Tuesday.
Anyone with information is asked to call the Orange County Sheriff's Department's Special Victims Unit at 714-647-7060 or 714-647-7000. Anonymous tips may be submitted by calling 855-847-6227 or visiting occrimestoppers.org.