This is an archived article and the information in the article may be outdated. Please look at the time stamp on the story to see when it was last updated.
A transgender teen made history at Marina High School in Huntington Beach last week when she was selected as one of the top 10 finalist for homecoming queen.
Cassidy Lynn Campbell was born, Lance Campbell, but has been living as a woman for the past three years.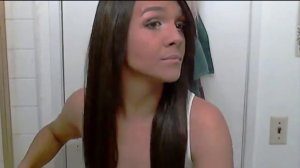 The 16-year-old said she has always felt trapped in the wrong body even as a child.
According to Campbell, her shot at becoming homecoming queen isn't just about a title but a hard-fought token of acceptance.
"Gay people have been brought into the limelight and it's a very touched on subject, Cassidy Campbell said. "It's much more talked about than transgender is."
Campbell, who was also making waves online with her popular video blogs, admitted her sexual expression has come at a price including cyber bullying and even face-to-face harassment in the hallways at school.
"Sometimes they'll say faggot when I'm walking by or they'll call me names," Campbell said.
The issue of transgender expression within the public school system has reached national attention with the efforts of California Gov. Jerry Brown, who recently signed a controversial bill into law which allows transgender students in public schools to "participate in sex-segregated programs, activities, and facilities" in line with their birth gender and self perception.
Still, Campbell's mother worries about her daughter's safety.
"I'm so glad that so many people have walked this path before her and have laid the groundwork," said Christine Campbell, Cassidy's mother.
Cassidy hopes to be a shining model of social change, with a crown in tow, at this year's homecoming.