This is an archived article and the information in the article may be outdated. Please look at the time stamp on the story to see when it was last updated.
A transient was arrested Thursday after attacking a police officer with his badge at a gas station in Hemet, police reported.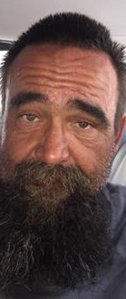 The incident occurred just after 8 a.m. at a gas station in the 2100 block of east Florida Avenue, Hemet police said in a news release. The suspect, identified as Gerald Peachie, 46, from Kern County, attacked an officer who was responding to a disturbance call about the suspect yelling and arguing with a cleaning crew, police reported.
When the officer approached Peachie — who was sitting in a wheelchair — the suspect allegedly attacked the officer. When the the two fell to the ground, Peachie pulled the officer's badge off and positioned the three inch steel pin portion between his knuckles and used it as a weapon to swing at the officer, police said.
The officer was able to deploy his baton and was not seriously injured in the attack.
Peachie was taken to a local hospital and later transported to the Riverside County Jail on charges of battery on a police officer, assault with a deadly weapon on a police officer and felony resisting arrest.