This is an archived article and the information in the article may be outdated. Please look at the time stamp on the story to see when it was last updated.
A 35-year-old transient has been arrested in a series of sexual assaults at a park in South Los Angeles, police said Monday.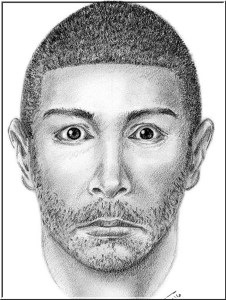 Secundino Rodriguez was arrested in the Wetlands Park, at 54th Street and Avalon Boulevard, after an area resident recognized him as resembling a sketch released by LAPD last month.
The resident called 911 and officers quickly took Rodriguez into custody, Los Angeles Police Department officials announced at a news conference Monday.
"No doubt … when he was apprehended, he was up to no good and another victim could have very well been had," said LAPD Capt. Jorge Rodriguez of Newton Division.
County inmate records showed Secundino Rodriguez was taken into custody Tuesday, April 12. It's not clear why his arrest was not announced for six days.
He was being held on $2.2 million bail.
Police said the same assailant had approached three female joggers and sexually assaulted them between October 2015 and March.
In the October incident, the man tackled the victim and struck her numerous times before fleeing. In February and March, the man grabbed his victims and exposed his penis to them, fleeing when someone approached.
Two of three of the victims were able to identify Rodriguez from a series of six photos, according to the LAPD captain. The third victim was not present for the lineup, police said.
Police on Monday said they were not releasing a booking photo of the suspect, but said he resembled the sketch released in March.