This is an archived article and the information in the article may be outdated. Please look at the time stamp on the story to see when it was last updated.
A 29-year-old transient man who allegedly left an 82-year-old man with critical injuries in what police described as an unprovoked attack in Santa Ana appeared in court Tuesday to face criminal charges, and his aunt apologized for his alleged behavior.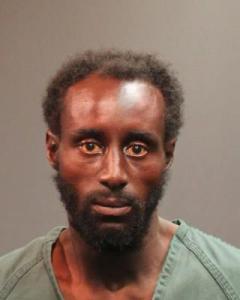 Demarrea Chante Barnes was charged with one felony count of assault with force likely to produce great bodily injury, one felony count of elder and dependent adult abuse, with a sentencing enhancement for great bodily injury. He entered a not guilty plea.
He was arrested over the weekend after a caught-on-camera attack on Sept. 25 at a strip mall parking lot at 5015 W. Edinger Ave.
"We just want to say we're sorry," his aunt, Wilda Wright, said outside the Santa Ana courthouse. "We apologize because this is out of character for my nephew. ... This is not him, this is not the Demarrea that we know."
The victim, identified by family as Tuyen Nguyen, was knocked to the ground and then punched and kicked.
Nguyen had been on his way to pick up his morning newspaper and coffee when he was attacked. He was hospitalized with a brain hemorrhage and broken facial bones.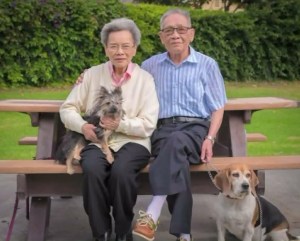 The Orange County District Attorney's Office, which announced the charges, said Nguyen was 82. His family told KTLA he was 83.
Nguyen was in stable condition and was expected to recover, the DA's office said.
Barnes has three previous conviction for drug possession and assault on a peace officer with injury, the DA's office said.
His family said he was mentally ill and was stable when on medication.
Barnes faces up to 13 years in state prison if convicted. His bail was set at $100,000.
More video: