This is an archived article and the information in the article may be outdated. Please look at the time stamp on the story to see when it was last updated.
A man who appeared to be blind is accused of groping four women whom he approached to ask for directions in Glendora, police said this week.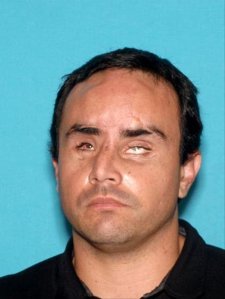 The incidents occurred between Nov. 21 and Dec. 1, and suspect Anthony Ramsey, 30, was arrested Dec. 3. The Glendora Police Department posted about the arrest on its Facebook page on Thursday.
Ramsey was described as a transient who frequents Glendora and Azusa.
"He appeared to be blind and approached these victims to ask for directions," police said. "After the victims helped him, he sexually assaulted them by inappropriately groping them."
He admitted to the assaults, police said, adding that four charges of sexual battery have been filed against him.
He is being held on $80,000 bail and is due in court in West Covina Dec. 18, inmate records indicate.