This is an archived article and the information in the article may be outdated. Please look at the time stamp on the story to see when it was last updated.
Authorities found nearly two dozen cats living amid trash, animal feces and urine at a Santa Ana home Tuesday morning.
Police arrived at the home in the 1200 block of West Saint Andrews Place (map) with a search warrant shortly after 7 a.m., according to Cpl. Anthony Bertagna of the Santa Ana Police Department.
Photos taken by police from inside the home showed several cats on top of furniture and in cat carriers.
Some of the home's furniture was torn up or broken. Shoes, water bottles, towels and papers were strewn across a bathroom.
Three plastic bins filled with animal feces and dirty cat litter were found in another room. Some of the cat litter had fallen out of the bins and was on the floor, along with plastic bags and other trash items.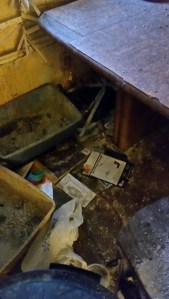 Animal control officials said urine and and animal feces were found throughout the home.
It was initially unclear how many cats were in the house, but the homeowner told authorities there were at least 20, Bertagna said.
He later confirmed that 22 cats were taken from the home, and another two or three had run away.
Traps had been set up to try to capture the escaped cats, Bertagna said.
Homeowner Mary Edgecomb said she was told the cats were in a bad environment and had to be removed because her home was dirty.
"Yeah, it's a lot dirty in their actually," Edgecomb said, but still felt the cats were better off with her instead of with animal control.
"You're going to kill them. We know you're going to kill them. There's absolutely no mistake about that," Edgecomb said.
Sondra Berg from the Santa Ana Police Department said the cats were being processed by a veterinarian and would be released for adoption when they were well enough.
She also said animal control officials didn't think any of the cats they would need to be euthanized.
The Orange County District Attorney's Office will decide if Edgecomb should face charges once police submit a case, according to Bertagna. However, the main objective was to get the cats to a safe environment, he said.
Code enforcement would also be contacting Edgecomb about the condition of the residence, Bertagna said.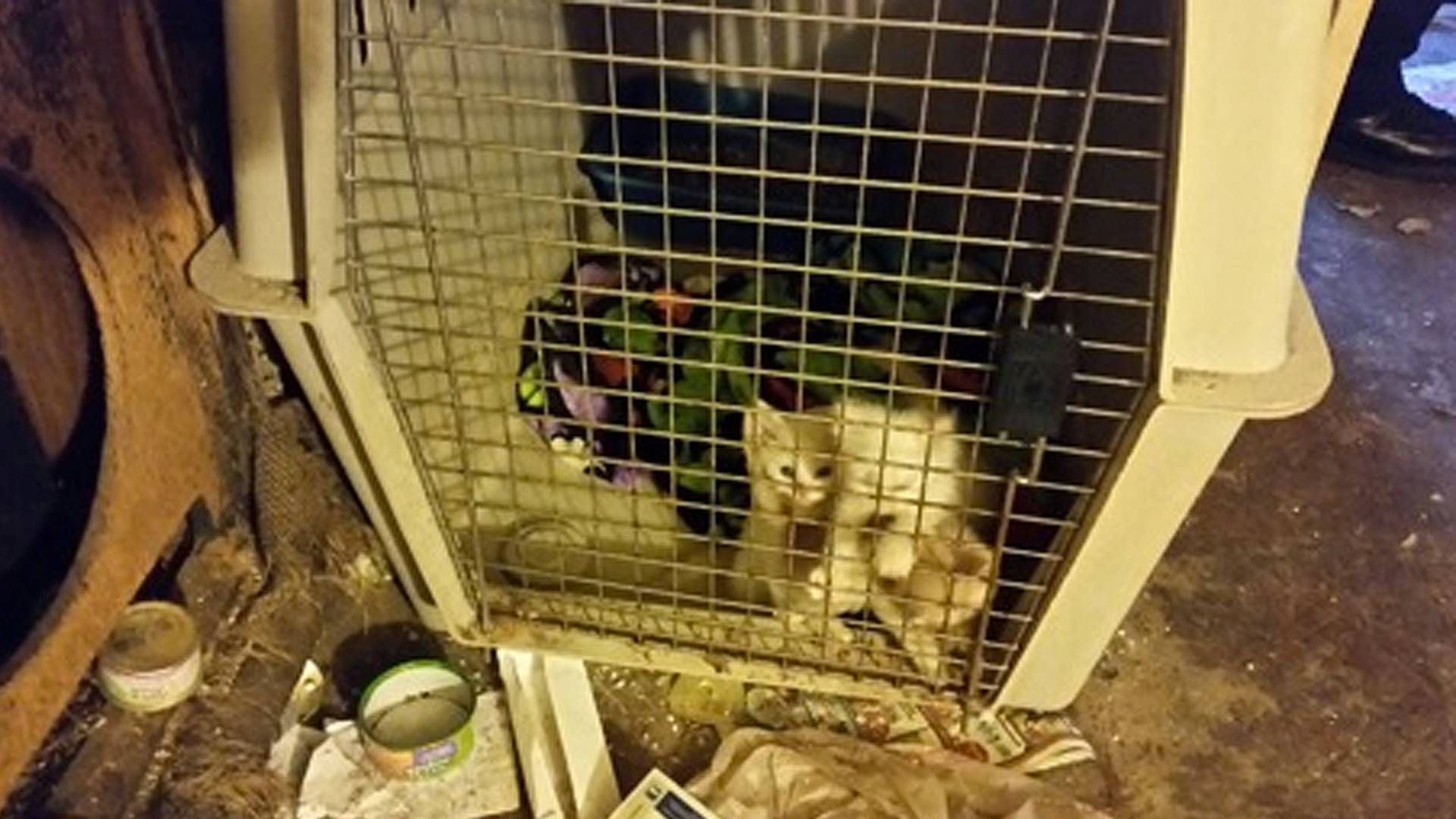 More video: