This is an archived article and the information in the article may be outdated. Please look at the time stamp on the story to see when it was last updated.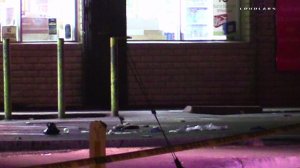 A 9-year-old boy and two men died after being shot outside a liquor store in San Bernardino Friday night, according to police.
Officers responded to the 2900 block of Del Rosa Avenue about 9:15 p.m. to a report of a shooting and found three gunshot victims outside the store, said Lt. Brian Harris of the San Bernardino Police Department.
One victim, a man, was pronounced dead at the scene, he said. The two other victims were rushed to an area hospital where they later died of their injuries.
The victims have been identified as 9-year-old Travon Williams, 26-year-old Travon Lamar Williams and 25-year-old Samathy Mahan, according to a police news release. All three were from San Bernardino.
Investigators later learned that a man armed with a handgun was waiting outside of Superior Liquor for the three victims to leave the store, the release stated.
When they exited and began walking in an eastbound direction, the armed man approached the victims from behind, drew his weapon and opened fire, according to police.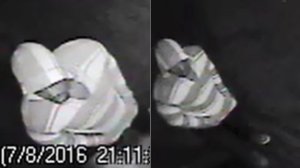 "The motive for the shooting is unknown at this time, although investigators believe Samathy Mahan, a documented gang member and a recently paroled felon, was the intended target," the release said.
Police have distributed surveillance images of the suspected shooter, who they say fled on foot and remained at-large Saturday morning.
Anyone with information about the incident is urged to call San Bernardino police Detective Granado at 909-953-4675 or Sgt. Sullivan at 909-384-5663.
KTLA's Geoff Peters, Matt Phillips and Briana Epps contributed to this story.