This is an archived article and the information in the article may be outdated. Please look at the time stamp on the story to see when it was last updated.
A speech by conservative firebrand and  Milo Yiannopoulos was canceled at UC Berkeley on Wednesday amid violent protests that prompted President Trump to suggest cutting funding to the university.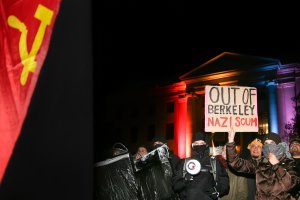 "If U.C. Berkeley does not allow free speech and practices violence on innocent people with a different point of view – NO FEDERAL FUNDS?" Trump wrote on Twitter.
It's unclear whether Trump was actually threatening to cut funding or making some kind of rhetorical point. The larger UC system, for which Berkeley is the flagship campus, receives billions of dollars from the federal government to fund a variety of programs, notably research, student aid and healthcare programs.
Research is the most important area.
Click here to read the full story on LATimes.com.