This is an archived article and the information in the article may be outdated. Please look at the time stamp on the story to see when it was last updated.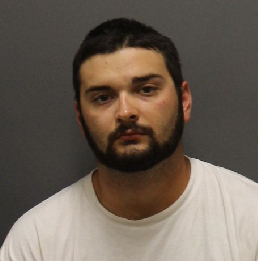 A 20-year-old Ohio man was arrested Tuesday on suspicion of battery after he allegedly "sucker-punched" a Trump supporter at an anti-illegal immigration rally in Laguna Beach on Sunday, police said.
Richard Losey was arrested on suspicion of misdemeanor battery with a hate-crime enhancement, according to the Laguna Beach Police Department. He was being held in lieu of $50,000 bail.
Police said R.C. Maxwell was "peacefully" speaking with a group of people at Main Beach Park when the counter-protester punched him.
Maxwell, a black Trump supporter, told The Times he went to speak with counter-protesters "trying to find commonalities" and was explaining his views when he was attacked. He said he was also pepper-sprayed and choked.
Read the full story on LATimes.com.