This is an archived article and the information in the article may be outdated. Please look at the time stamp on the story to see when it was last updated.
An explosion in a residential neighborhood Wednesday led sheriff's deputies to arrest a man and seize explosives and explosive ingredients from his condominium, authorities said.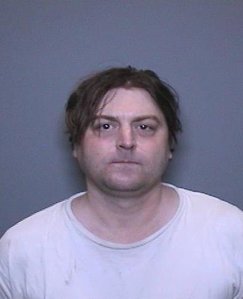 Kevin Sean Welch, 38, of Tustin was ultimately booked on suspicion of possession of an explosive device near a home, possession of materials with intent to make explosives, which are felonies, as well as misdemeanor counts of illegal fireworks possession and sales of fireworks, the Orange County Sheriff's Department said in a written statement.
A bomb squad responded to the 12700 block of Newport Avenue in an unincorporated county area near Tustin about 9 a.m. Wednesday after neighbors reported hearing an explosion, officials said. Two other mysterious explosions had been reported in the same area in recent weeks.
Deputies soon found pieces of a shattered terra cotta chiminea in Welch's backyard, according to the statement. Welch told investigators he accidentally caused the explosion by placing an aerosol can  in the burning chiminea. No injuries were reported.
Deputies noticed items in plain sight at Welch's home that appeared to be explosives and fireworks. An OCSD Hazardous Devices Squad took charge of the scene and evacuated nearby residents as they obtained a search warrant for the home, officials said.
"Upon entering the condominium, HDS investigators, who are fully-trained bomb technicians, identified a completed pipe bomb, additional partially-completed pipe bombs, illegal fireworks and a large amount of precursor materials used to make explosive devices," the sheriff's department statement said.
Detectives suspect Welch may be linked to the other two explosions recently heard in the area.
Bail for Welch was set at $1 million pending his initial court appearance, scheduled Friday, officials said.
Anyone with information is urged to contact the OCSD"s North Investigations Detail at 714-647-7065.