This is an archived article and the information in the article may be outdated. Please look at the time stamp on the story to see when it was last updated.
A Tustin woman was charged with multiple felony counts on Tuesday after allegedly driving under the influence and crashing her car into a police officer who standing near his patrol car, according to the Orange County District Attorney's office.
Ashley Victoria Bertolino, 27, was charged with one felony count of driving under the influence of alcohol and drugs causing bodily injury, one felony count of driving under the influence of alcohol causing bodily injury, and one felony count of driving with a blood alcohol level of .08% or more causing bodily injury, with sentencing enhancements for inflicting great bodily injury.
Three officers responded to a call for service in the 500 block of North Cambridge Street around 3 a.m. on Dec. 10.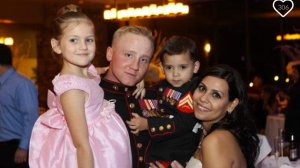 One officer, identified as "Officer Doe" in a OCDA press release, was standing near the back of his parked patrol car at the scene when Bertolino allegedly drifted and struck him.
The other officers ran to assist Officer Doe, who was pinned underneath Bertolino's vehicle, prosecutors said. He was taken to a hospital with serious injuries and remains hospitalized.
Bertolino is accused of having a blood alcohol level of .13 percent and being under the influence of drugs while driving 40 mph in a 25 mph zone.
She was detained at the scene and arrested the following morning after undergoing an evaluation at a local hospital.
Bertolino faces a maximum sentence of six years in state prison if convicted.
A GoFundMe page for Officer Doe has been set up by family and friends.