This is an archived article and the information in the article may be outdated. Please look at the time stamp on the story to see when it was last updated.
Two men from the San Fernando Valley area died last month from West Nile virus, county health officials reported Friday.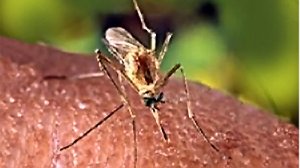 The men were both hospitalized in August and died from West Nile virus-associated encephalitis, according to the county Department of Public Health. The two deaths are the first confirmed this year in Los Angeles County,  excluding Long Beach and Pasadena which have their own health departments.
"This serves as a warning that West Nile virus is a serious disease that may lead to hospitalization and can even result in death," Jeffrey Gunzenhauser,  interim county health officer, said in a released statement. "Older adults and people with weak immune systems are at highest risk of severe illness."
Eleven new West Nile virus infections were reported this week.
So far this year, 68 people have been infected, according to county health officials, which is more than the amount of West Nile cases reported this time last year.
In total 108 human infections, including four deaths, have been documented in California this year.
The public is urged to reduce risk of infection by using insect repellent containing an effective ingredient such as DEET, and eliminating any standing water around homes where mosquitoes can breed.