This is an archived article and the information in the article may be outdated. Please look at the time stamp on the story to see when it was last updated.
A family dispute may have led to the slayings of two brothers found beaten to death Friday afternoon at a home in Arcadia.
The bodies of two boys, ages 15 and 16 were found just after 12:45 p.m. at a home in the 400 block of Fairview Avenue, according to Lt. Eddie Hernandez with Los Angeles Sheriff's Department.
Both of the boys died from wounds inflicted by blunt force trauma, Hernandez said.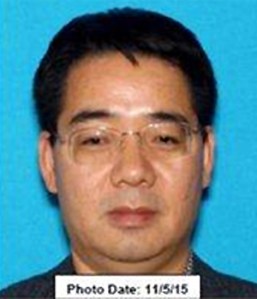 The killer was believed to be the boys' uncle, identified as Deyun Shi, a 44-year-old Chinese national, according to Hernandez.
Investigators said the slaying were likely linked to a domestic dispute between Shi and his estranged wife.
At a court hearing on Thursday, Shi discovered that his wife had filed for a restraining order and was seeking a divorce, according to Hernandez.
After the hearing, Shi allegedly went to his wife's La Canada home and assaulted her. She was taken to a hospital for treatment. Her brother and sister-in-law went to the hospital to be with her, leaving their two sons alone in their Arcadia home.
Shi allegedly went to the house, broke in and killed the boys while their parents were at the hospital, according to Hernandez. When the parents arrived home late Thursday night, they went straight to bed. They did not discover the boys' bodies until Friday afternoon, Hernandez said.
After allegedly killing the boys, Shi headed to LAX where his car was later located and boarded a Cathay Pacific flight bound for Beijing.
The FBI has contacted the Chinese government for their help in detaining Shi when he arrives.