This is an archived article and the information in the article may be outdated. Please look at the time stamp on the story to see when it was last updated.
A Uber driver has been charged with raping a 17-year-old female passenger who was unconscious on a ride back to her Laguna Beach home, the Orange County District Attorney's Office announced Wednesday.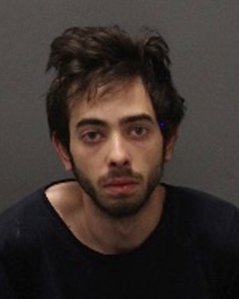 Samer Alaaeldin Mahran, 23, Huntington Beach was charged Tuesday with one felony count of rape by use of drugs, one felony count of forcible oral copulation upon a minor over 14 years of age, one felony count of sexual penetration of a child over age 14 by foreign object and force, and one felony count of unlawful sexual intercourse.
He was giving the victim a ride home from a Huntington Beach bar when he allegedly assaulted her after parking near her home, the DA's office said.
A family member ordered the girl an Uber ride home about 2 a.m. Saturday, Nov. 5. When she didn't arrive home at the expected time, another relative used Uber's tracking featured to find Mahran's car, which was parked near the victim's home.
The relative found the victim and Mahran in the back seat of the vehicle, the DA's office said. When the relative helped the victim out of the car, Mahran allegedly climbed back into the driver's seat and fled.
The family member called 911. Laguna Beach police used a description of the assailant, the car's license plate number and Uber driver profile to arrest Mahran later Saturday.
Police announced the arrest on Tuesday, saying investigators had worked with Uber to identify the driver.
Mahran knew the victim was 17 and unconscious due to intoxication when he raped her, the DA's office alleges.
The suspect posted $100,000 bail and was released early Wednesday morning.
His arraignment is set for Dec. 2 in Santa Ana.