This is an archived article and the information in the article may be outdated. Please look at the time stamp on the story to see when it was last updated.
A North Hollywood Uber driver suspected of sexually assaulting an unconscious 24-year-old passenger has been arrested, and investigators think he may have more victims.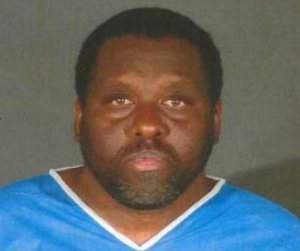 The arrest of Alaric Spence, 46, was announced at Los Angeles Police Department headquarters on Monday afternoon.
The 24-year-old victim from L.A. was taking an Uber from downtown Los Angeles to Hollywood, but she fell unconscious during the 3 a.m. trip on Friday, June 23, possibly due to alcohol intoxication, Hayes said.
Spence allegedly drove the victim to a motel room on Lankershim Boulevard where he sexually assaulted her and left, according to Capt. William Hayes, the commanding officer of LAPD's Robbery-Homicide Division, which handles high-profile cases.
The victim woke up in the motel room later that morning and didn't know where she was. She called police immediately, Hayes said.
Spence was taken into custody that evening and is being held on $1 million bail, inmate records indicate. Surveillance video shows him taking the victim into the motel, the captain said. Evidence was found at his residence after a search warrant was served, according to an LAPD news release
Police provided a photograph of the suspect because they think he may have sexually assaulted other victims. Spence is described as a black man, 5 feet 11 inches tall and 225 pounds.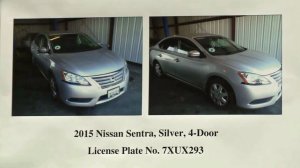 "It doesn't seem feasible that this would be the first time," Hayes said. "He went to the hotel, rented a room, and then carried her from his car into the room, where he assaulted her. To do something that brazen … we would believe it's something he's done before."
The victim and investigators do not think she was drugged by the suspect.
There are no reports of similar crimes, the captain said, noting that many sex assault victims do not report being attacked.
As an Uber driver, Spence drives a 2015 silver four-door Nissan Sentra with license plate No. 7XUX293. He told police he's been driving for the ride-hailing service for about six months, the captain said.
Spence has five felony convictions for possession of narcotics for sale in L.A., Ventura and Sacramento counties, Hayes said.
Spence was arrested on suspicion of kidnapping to commit sexual assault. The case is being presented to prosecutors for the consideration of charges.
Uber has been "extremely cooperative," the captain said.
Anyone with information about additional victims is asked to call Robbery-Homicide Division Special Assault Section Detective Carla Zuniga at 213-486-6910. After-hours calls can be made to 877-527-3247, and anonymous tips can be made at 800-222-8477.