This is an archived article and the information in the article may be outdated. Please look at the time stamp on the story to see when it was last updated.
An Uber driver who allegedly took a passenger to a motel in North Hollywood and raped her while she was unconscious has been charged in connection with the crime, the Los Angeles County District Attorney's Office announced Tuesday.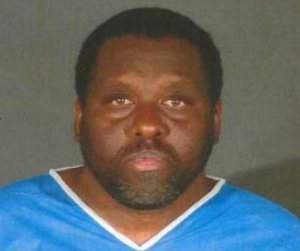 Alaric Spence, 46, is accused of kidnapping to commit rape, rape of an unconscious person and rape by use of drugs.
Prosecutors are asking that his bail be set at $1.1 million.
On June 23, Spence allegedly picked up the 24-year-old victim in downtown Los Angeles and she fell unconscious during the 3 a.m. trip, possibly due to alcohol intoxication, LAPD officials said during a news conference Monday.
Spence drove the victim to a motel along Lankershim Boulevard instead of her home, where he allegedly raped her.
When the woman woke up, she reported the incident to police and Spence was arrested a short time later, Los Angeles police officials said.
Investigators believe Spence may have sexually assaulted other victims and said he drives a 2015 silver four-door Nissan Sentra with license plate No. 7XUX293.
He told police he had been driving for Uber for about six months.
Spence's former roommate told KTLA that he would also drive a Silver Kia Soul while driving for the ride-hailing company.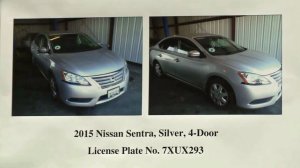 The woman, who did not want to give her name, said Spence was always respectful to her, but she also noticed a darker side to him.
She said Spence let women who didn't have money stay in their apartment, but would kick them out if he annoyed them.
"It would escalate into very mean behavior," she said.
Spence did not enter a plea during his arraignment Tuesday, and he is due back in court on July 24. He faces a maximum sentence of 15 years to life in prison if convicted.
He has five felony convictions for possession of narcotics for sale in L.A., Ventura and Sacramento counties, police said in a news conference Monday.
In a statement to KTLA Tuesday, Uber said they are working with police in the investigation and that Spence has been banned from the app.
"No person should ever have to experience the violent act that's been reported to police," the statement reads.
California  law requires that Uber look at someone's record for non-violent felonies dating back seven years and if a non-violent felony conviction falls outside that look back period, it does not disqualify the driver.
Anyone with information about additional victims can call Robbery-Homicide Division Special Assault Section Detective Carla Zuniga at 213-486-6910. After-hours calls can be made to 877-527-3247, and anonymous tips can be made at 800-222-8477.
KTLA's Matt Phillips contributed to this story.