This is an archived article and the information in the article may be outdated. Please look at the time stamp on the story to see when it was last updated.
A high school honor student from Fresno drowned in the San Joaquin River over the weekend, marking the latest fatality in the Central Valley as rivers churn violently as a result of California's rapidly melting snowpack.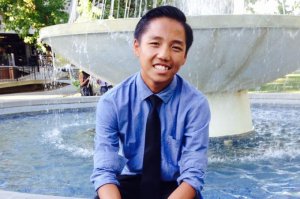 On the official Instagram account for the city of Fresno, officials said that Neng Thao drowned in the San Joaquin River on Saturday.
Thao, 18, was the youngest of 10 children and was valedictorian at Edison High School, where he was set to graduate next month, the family wrote on a GoFundMe page for his memorial.
He was accepted into UC Berkeley and wanted to major in political science, his family wrote. He aimed to become a pharmacist and planned to one day run for office.
Read the full story on LATimes.com.