This is an archived article and the information in the article may be outdated. Please look at the time stamp on the story to see when it was last updated.
A woman who was attacked by a shark at San Onofre State Beach last weekend faces an uncertain prognosis and a long recovery but is doing "remarkably well," the trauma surgeon who first treated her said Friday.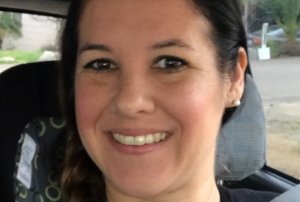 Leeanne Ericson, a mother of three young children, was airlifted to Scripps Memorial Hospital in La Jolla after she was bitten by a shark on April 29. Her boyfriend Dusty, who was surfing while she was swimming, heard her screams and brought her in to shore.
An emergency medical technician who happened to be at the beach was able to help keep a cool head and put on a partial tourniquet and pressure dressing on a large wound to Ericson's right buttock and upper leg, according to Scripps trauma surgeon Dr. Gail Tominaga.
That quick action was crucial, said Tominaga, who first treated Ericson at the hospital.
Ericson suffered significant blood loss in addition to the large wound, and she is on a breathing tube because she inhaled ocean water. She's being given pain medication and antibiotics and is sedated, the doctor said. She has undergone two surgeries — to stop the bleeding, clean the wound and apply a cellular graft — and will undergo several more, Tominaga said.
"She's doing very well considering her critical condition," Tominaga said.
At a news conference at the hospital, surrounded by Ericson's family and supporters, Tominaga read a statement on their behalf. They thanked the many people who helped save Ericson, from a nearby surfer to the medical helicopter crew. State beach lifeguards and firefighters, police and paramedics from neighboring Camp Pendleton also responded.
Camp Pendleton Fire Department Capt. David Lewis also spoke, saying the people who first helped Ericson at the beach had "taken all the appropriate steps to save her life."
"Somebody had used towels and applied direct pressure. Somebody else … used a surfboard leash as a tourniquet. Her boyfriend Dusty was keeping her calm, telling her that he loved her, and keeping her alert," Lewis said.
A Mercy Air helicopter flew Ericson to the hospital.
"The events of last Saturday … were a terrible tragedy for Leanne Ericson and all of us who love and support her, but we know the situation could have beee far graver" had it not been for those who responded, Tominaga said, reading the family's statement.
The statement continued: "First, by the grace of God, she is alive."
The family did not want to speak to media at the hospital news conference, but issued a thank you for the support Ericson has received from across the country and the globe. She isn't aware of the attention her case has gotten because she's sedated and still critically ill, Tominaga said.
Ericson's chidren have not been able to see her. Their mother can currently only nod yes or no when she is awake, but her breathing tube is expected to be removed soon and she will be able to talk, Tominaga said.
Doctors are working to make sure her leg is "as functional as possible," Tominaga said, conceding that the patient won't have normal functioning in that leg.
A GoFundMe page described Ericson as a single mother of three who was "fighting for her life." More than $67,000 has been contributed to the effort, set up by Ericson's mom, by Friday.
Meanwhile, GoPro footage posted Thursday by a boat-towing company in Long Beach showed an unknown number of great white sharks swimming near the shore. The video was obtained by KTLA from TowBoatUS Long Beach crew members Mike Del Grande and Ricky Birks.
The video surfaced as the number of shark sightings in Southern California grew in recent days.
Within the past week, nine sharks — estimated to be between 8 and 10 feet long — were reported at Poche Beach in Dana Point and an 11-foot shark was spotted off San Clemente Pier. Two surfers said they were chased out of the water at Upper Trestles and another group of aggressive sharks were reported at Lower Trestles.
While shark sightings this time of year are not uncommon, the size and aggressiveness shown by some of the sharks has caused concerned.