This is an archived article and the information in the article may be outdated. Please look at the time stamp on the story to see when it was last updated.
An Upland woman was attacked and left in critical condition by a man who tried to break into her home, police said Monday.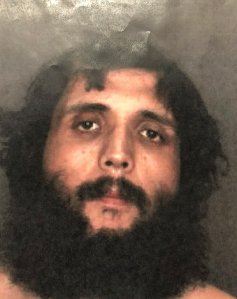 Authorities received a 911 call just after 11 p.m. Sunday about a woman being assaulted at a home in the 1400 block of West Arrow Highway, the Upland Police Department stated in a news release.
Arriving officers found the attacker still assaulting the victim and decided to use a Taser on him when he did not respond to commands, the Police Department stated.
Prior to the assault, the man had apparently tried to break into the victim's home but was unsuccessful. The assault began when the victim came outside as the man was trying to leave, investigators stated.
The victim was given CPR following the attack and was transported to a local hospital in critical condition.
The attacker, identified by police as a 29-year-old male transient with a criminal history, was taken into custody.
He was booked on suspicion of attempted homicide, assault with a deadly weapon and burglary.
He had previous arrests for DUI, burglary and possession of a dirk or dagger.
Anyone with information about the attack was asked to call Upland PD at 909-946-7624
Press release: Upland woman in critical condition after confronting a suspect who allegedly was trying to break into her home. The suspect was startled by the victim and assaulted her with a blunt force weapon. The suspect was arrested and booked at WVDC. pic.twitter.com/riykoScA85

— Upland Police Department (@UplandPD) December 4, 2018