This is an archived article and the information in the article may be outdated. Please look at the time stamp on the story to see when it was last updated.
For nearly 30 years, the University of Southern California's student health clinic had one full-time gynecologist: Dr. George Tyndall. Tall and garrulous with distinctive jet black hair, he treated tens of thousands of female students, many of them teenagers seeing a gynecologist for the first time.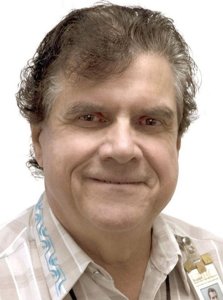 Few who lay down on Tyndall's exam table at the Engemann Student Health Center knew that he had been accused repeatedly of misconduct toward young patients.
The complaints began in the 1990s, when co-workers alleged he was improperly photographing students' genitals. In the years that followed, patients and nursing staff accused him again and again of "creepy" behavior, including touching women inappropriately during pelvic exams and making sexually suggestive remarks about their bodies.
In recent years, some colleagues feared that he was targeting the university's growing population of Chinese students, who often had a limited understanding of the English language and American medical norms.
Read the full story on LATimes.com.