This is an archived article and the information in the article may be outdated. Please look at the time stamp on the story to see when it was last updated.
Deputies arrested a 31-year-old former Valencia bank teller this week after detectives found he stole hundreds of thousands of dollars from female clients he groomed to be victims, officials said Friday.
Lancaster resident Daniel Andrew Welsh was taken into custody Monday and faces two felony charges of theft from an elder adult, according to Detective Michael Marino with the Los Angeles County Sheriff's Department. The charges include special allegations for dollar-loss amounts, deputies said.
Investigators declined to identify which Valencia bank Welsh worked for but said it was inside a grocery store in the 23800 block of Copper Hill Drive.
Detectives identified two older female customers who together lost more than $180,000, Marino said. Officials believe Welsh sought out the bank's most vulnerable clients and befriended them to gain their trust, even sometimes buying their groceries.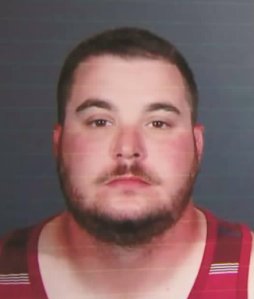 "I'm not sure exactly how long he was at that particular bank, but he would get to know them personally as they came in, often find out about their families," Marino told KTLA. He would identify the ones that really needed help, whether they couldn't drive, they were disabled for various reasons, and he would become extremely friendly."
Welsh allegedly took the money from the women between December 2015 and April 2016, and the bank's internal investigators alerted authorities in November 2016.
"It was initially pulled out of their account in one large withdrawal each and it was pulled out in cashier's checks, originally," Marino said.
When the bank questioned Welsh about the missing funds, he denied any responsibility, according to sheriff's officials. The bank then fired him.
The women didn't even realize what had happened, and it the bank who noticed the suspicious activity and approached them, detectives said.
"None of the victims knew they were victims," Marino said. "They didn't check their accounts regularly. They had no idea the money was missing."
Investigators are seeking to identify potential additional victims they believe Welsh committed financial crimes against. Authorities are asking clients who believe they banked with or knew him to check their accounts to ensure all their funds are present.
Welsh is described as a white man with brown hair and eyes measuring about 6 feet 1 inch tall and weighing around 240 pounds.
He is currently being held in the L.A. County Men's Central Jail on $200,000 bail. A motion has been filed requiring him to verify any bail funds are from a legitimate source, officials said.