This is an archived article and the information in the article may be outdated. Please look at the time stamp on the story to see when it was last updated.
A vehicle believed to have been the one that struck and killed an 81-year-old man crossing the street in Glendale has been located by investigators, police stated Wednesday.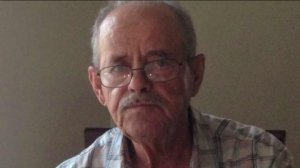 Martiros Arutyunyan was crossing Broadway and Belmont Street about 8 p.m. Saturday when he was hit by a white sedan, according to the Glendale Police Department. The driver sped off without rendering aid to the dying man.
Arutyunyan, who sustained head injuries, was pronounced dead at a local hospital.
On Tuesday, the city of Glendale announced a $50,000 reward in the case. Surveillance video showing the crash and the vehicle involved was also released to the public.
The suspect vehicle was impounded and was being forensically processed for evidence, including DNA, according to a statement from police.
It was not clear where the vehicle was found.
Investigators said they had also identified a person of interest in the crash, although no arrest had been made as of Wednesday evening.
Anyone with information was asked to call Glendale police 818-548-4911. Witnesses may provide tips anonymously.