This is an archived article and the information in the article may be outdated. Please look at the time stamp on the story to see when it was last updated.
A former substance abuse counselor was found guilty Tuesday of murder, DUI and other charges in a case that began in 2012, when she drove for for 2 miles with a dying 31-year-old man stuck in her windshield.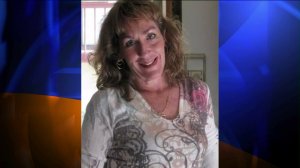 Sherri Lynn Wilkins, 52, was charged in the death of Phillip Moreno, a pedestrian who she hit while she was driving in Torrance in November 2012.
Wilkins was accused of driving through Torrance with Moreno stuck in her windshield. She did not stop until a crowd of witnesses surrounded the car and detained her while police were called to the scene.
Moreno later died at the hospital.
His family members who were in the courtroom Tuesday said they were relieved after waiting through three days of jury deliberations for the verdict.
On Tuesday afternoon, a downtown Los Angeles jury of five men and seven women found Wilkins guilty of second-degree murder, driving under the influence causing injury, driving with a blood alcohol level of .08 percent or higher and leaving the scene of an accident, according to Los Angeles County District Attorney's Office.
Wilkins was a substance abuse counselor in Torrance, authorities said at the time of her arrest.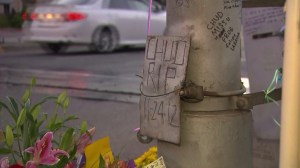 Deputy District Attorneys John Harlan and Saman Ahmadpour prosecuted the case, saying "Wilkins consciously disregarded her victim as a human being," according to a news release from the DA's office.
"As she unsealed each container of alcohol, she unleashed death on Phillip Moreno," Harlan argued in closing arguments, according to the DA's office.
Outside the courtroom, Harlan called the case a "complete tragedy."
"The defendant should have pulled over," he said. "Our society does not put up with people that don't pull over after they've struck someone and that person is bleeding to death on their windshield."
Wilkins had two prior burglary convictions, the DA's office said when she was initially charged.
KTLA's Sara Welch contributed to this article.