This is an archived article and the information in the article may be outdated. Please look at the time stamp on the story to see when it was last updated.
A Santa Ana jury found a 55-year-old Orange man accused of killing his Army sergeant roommate and dumping her body in a remote canyon guilty of second-degree murder on Tuesday.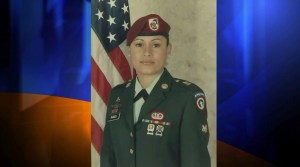 Kwang Chol Joy faces up to 25 years in state prison for felony murder in the death of Maribel Ramos, a 36-year-old veteran who was days from graduating with a criminal justice degree from California State University, Fullerton when she disappeared in May 2013.
Ramos' body was found two weeks later in the Modjeska Canyon area, but it remained unknown how she died.
Joy's trial began July 8, and jurors were handed the case on July 23. The verdict was read in the Santa Ana courtroom shortly after 1:30 p.m.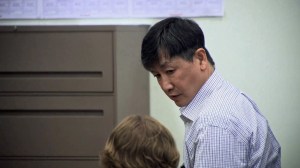 Joy was found not guilty of murder in the first degree, but guilty of second-degree murder.
He blinked as the verdict was read, but did not move or show any emotion.
During the search for Ramos, Joy told news media he was distraught.
"It's just a very emotional time. It's like the worst time of my life," Joy told KTLA.
Meanwhile, Joy went to a computer at a public library and searched online for how long it takes a body to decay and looked at maps showing a remote area off Santiago Canyon Road, according to testimony.
At the location he had looked at on Google Maps, Ramos' body was found.
The condition of her remains made the body unrecognizable, and a cause of death was never determined, the Orange County Register reported.
There was no evidence showing what led to her death, Joy's attorney, public defender Adam Vining, emphasized.
"How did she die? It's a mystery," Vining said during closing arguments.
Prosecutors said there had been a dispute over rent in the Orange apartment Ramos and Joy shared for two years, with Joy being unable to pay his share and Ramos saying he had to move out.
Joy was also motived by feelings of unrequited love for Ramos, according to prosecutor Scott Simmons.
"He almost got away with murder, ladies and gentlemen," Simmons told jurors. "He almost got away with it, but he didn't."
Ramos, who had served in the Middle East and Korea, had made a 911 call shortly before she disappeared, crying and saying she was in fear for her life, testimony revealed.
But Vining argued authorities could not prove Ramos' death was murder.
"Does the Internet search prove beyond a reasonable doubt that he's involved in her disappearance or burying her remains?" Vining said. "I don't think it does."
Simmons rebutted that, saying the Internet search showed he knew where the body was, leading investigators right to Ramos.
Joy had been held on $1 million bail since his arrest in May 2013.