This is an archived article and the information in the article may be outdated. Please look at the time stamp on the story to see when it was last updated.
A man who was severely injured in a hit-and-run crash in the Westlake neighborhood of Los Angeles over the weekend was identified by family members as a father of two children on Monday.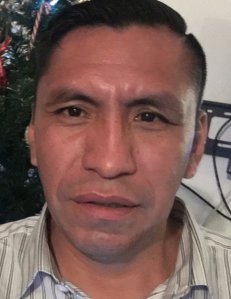 Edgar Hernandez suffered broken ribs, a broken arm, a broken leg and serious head injuries when he was struck by a vehicle around 10:30 p.m. Saturday, relatives told KTLA. He remains hospitalized in stable condition, but may never walk again.
The collision launched him some 30 feet, according to Los Angeles Police Department officials.
"Most definitely lucky to be alive," LAPD Detective Moses Castillo said.
Surveillance video from the scene showed Hernandez stop in the street to let one vehicle pass before he was struck by the following car.
Investigators determined that Hernandez was crossing the intersection against a red light when he was struck. The driver never stopped to provide assistance and is now being sought by authorities.
"Had [the driver] stopped, they would not have been at fault in the accident," Castillo said. "The crime began once they decided to flee and not render aid to the pedestrian."
The detective noted there's been a recent uptick in traffic collisions involving vehicles and pedestrians in the Westlake District and nearby communities.
"Unfortunately we've been having a rise in those kind of collisions in the area and also in the surrounding neighborhoods," he said.
No details on the driver or the hit-and-run vehicle were provided by authorities, but the victim's sister urged the individual to turn himself or herself in to police.
"Please, recognize your fault. You know what you did," Maria Hernandez said in Spanish.
Anyone with information was asked to call the LAPD at 213-833-3713.