This is an archived article and the information in the article may be outdated. Please look at the time stamp on the story to see when it was last updated.
Parents, teachers and students arrived outside of North Park Elementary School Tuesday to pay tribute to the victims of a deadly shooting rampage carried out by a Riverside man who police said ended up dying from a self-inflicted gunshot wound.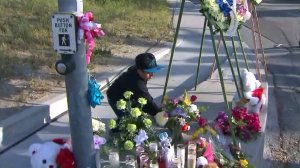 Eight-year-old Jonathan Martinez happened to be standing behind his teacher, Karen Smith, when Smith's estranged husband Cedric Anderson, 53, entered the special education classroom about 10:30 a.m. and opened fire without saying a word.
Both Martinez and the 53-year-old Smith were struck by the gunfire.
Smith was pronounced dead at the scene and Martinez was airlifted to a nearby hospital.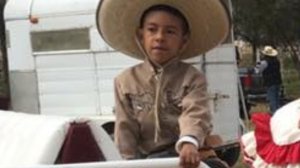 Officials announced hours later that Martinez had died as well. A second student wounded in the shooting was in stable condition, authorities said following the shooting.
Friends and relatives said Martinez was full of life and curious to learn as much as he could.
Toys, teddy bears and flowers could be seen at a growing memorial for the victims outside of the elementary school Tuesday.
A GoFundMe page has been set up to help Martinez's family.