This is an archived article and the information in the article may be outdated. Please look at the time stamp on the story to see when it was last updated.
A nurse has been arrested and accused of child abuse after video surfaced of him appearing to kick a 6-year-old boy with special needs who was in his care, while other times appearing to ignore the boy while on his phone, Santa Ana police said Wednesday.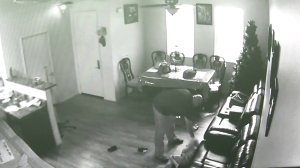 Oscar Felix, 54, of Orange is the person arrested and accused and his employer, Maxim Healthcare Services, has since fired him, the firm has told KTLA. He is described by police as a "nurse" but officials did not offer further information about his credentials.
No charges have yet been filed against Felix, who was arrested Tuesday.
For now, police have released nanny cam footage that caught the alleged instances of abuse on tape. Investigators are recommending he face felony child abuse charges — a fate that will be later decided by Orange County prosecutors.
The 6-year-old boy was under full-time care of the nurse. He has been diagnosed with a disorder called CHARGE syndrome, which includes symptoms such as ear abnormalities, heart defects, eye abnormalities and growth retardation, among others, according to the National Institute of Health.
Due to this disorder, the boy has a difficult time speaking, hearing and has a feeding tube, police said.
His mother became alarmed when the boy started showing more aggressive behavior, Santa Ana police said, so she decided to install a nanny cam that could keep an eye on the nurse caring for him.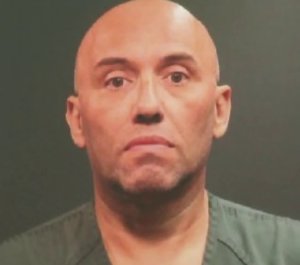 That footage, taken on Friday and released by police on Wednesday, shows the nurse on his phone as the boy tries getting his attention by walking up to him and crawling on top of him. At one point, the man appears to actually kick the small boy.
Police said the nurse can be seen pinching the boy's neck.
"They way you gotta look at it is, if this was your child, this is a child that cannot communicate, cannot share what is going on," said Cpl. Anthony Bertagna of the Santa Ana Police Department.
Bertagna added that the boy's disability makes the nurse's apparent indifference, such as looking at his phone constantly as the boy tries getting his attention,  even more egregious.
That indifference evolves into something more serious, even criminal, Bertagna said, as Felix later "physically assaults" the boy.
Meanwhile, Maxim Healthcare Services has fired Felix and notified the state board of nursing about the alleged child abuse.
"The care and safety of our patients is our highest priority. Immediately upon learning of this incident we suspended the employee and initiated an investigation," Maxim said in a statement to KTLA.
"As a result we have terminated the employee and notified the California Board of Nursing," the statement read. "We have fully cooperated with the Santa Ana Police Department in their investigation thus far and will continue to lend our full cooperation."
Police referred to Felix as a "nurse," but it's not clear exactly what kind of degree he has.
The California Board of Registered Nursing regulates registered nurses' licenses, and no one by the name "Oscar Felix" is listed as a registered nurse in a search of the California Department of Consumer Affairs' license search.