This is an archived article and the information in the article may be outdated. Please look at the time stamp on the story to see when it was last updated.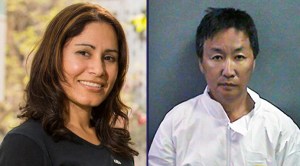 FULLERTON, Calif. (KTLA) — Orange police announced Friday that an autopsy confirmed a body found in a remote area of Modjeska Canyon is that of missing student, Maribel Ramos.
The body was found Thursday in some bushes near Santiago Canyon Ranch and Jackson Ranch Road after residents reported a foul odor in the area.
Authorities had not released any further details about the manner of her death or where she was killed.
After the remains were identified police brought her roommate, 54-year-old Kwang Chol Joy, in for questioning.
He was arrested a few hours later.
Orange police have been searching for the 36-year-old for nearly two weeks.
The former Army sergeant, who served in South Korea and Iraq, was just weeks away from graduating with a degree in criminal justice.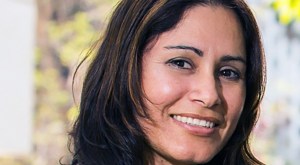 Ramos was last seen on surveillance video outside her apartment building around 8:30 a.m on May 2.
She was reported missing a few days later after she failed to show up at a veteran's appreciation dinner where she was supposed to give a speech.
Although there was no sign of foul play, police said that disappearing without telling those close to her seemed out of character.
Ramos left behind her car and her dog, according to investigators. Her keys, cell phone and wallet were all missing.
Ramos had lived in Orange for two years with K.C. Joy, her sister, Lucy Gonzalez, said.
Joy told Gonzaelz that Ramos was at the apartment when he left on May 2, and she was gone when he returned home later that day.
Joy told reporters he was questioned several times by police and that he voluntarily gave a DNA sample and even allowed officers to
take pictures of him naked.
Friends have created a Facebook page, "Find Maribel Ramos," to help in the search.
After learning of the discovery of Ramos' body, Cal State Fullerton issued the following statement:
The Titan family is profoundly sad upon hearing confirmation by the Orange Police Department that a body found Thursday has been identified as our student Maribel Ramos.
Since Maribel went missing earlier this month, our community has come together to spread the word about her disappearance and keep her foremost in our hearts and prayers.
Maribel was a beloved student and military veteran, who was actively engaged here on our campus and in the community. She was a wonderful role model for our students, faculty and staff. And we honor her for her past service to our country as an airborne paratrooper in the Army and her commitment to her education.
We continue to offer our support to her family and friends during this exceedingly difficult time.
— CSUF President Mildred García