This is an archived article and the information in the article may be outdated. Please look at the time stamp on the story to see when it was last updated.
Transgender community leaders and LGBTQ activists announced that they plan to hold a rally protesting violence against transgender and gender nonconforming people Tuesday afternoon in Boyle Heights.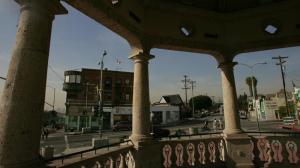 The rally is scheduled for 5 p.m. in the Mariachi Plaza at East 1st Street and North Boyle Avenue and will include members of the TransLatin Coalition and Familia: Trans and Queer Liberation Movement, among other groups.
Demonstrators will call for an investigation into the death of Tamara Dominguez, a transgender woman who was repeatedly run over by a car in a church parking lot in Kansas City, Mo. over the weekend. Authorities are looking into her death as a potential hate crime.
Nineteen transgender men, transgender women and gender nonconforming people have been killed across the country this year, protest organizers said. In March, demonstrators shut down an intersection outside the Beverly Center to protest violence against transgender people.
Click here to read the full story on LATimes.com.