This is an archived article and the information in the article may be outdated. Please look at the time stamp on the story to see when it was last updated.
A 19-year-old man was sentenced to more than a year in state prison Friday for making threats against a Glendora continuation high school using violent clown images.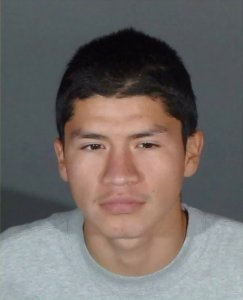 William Salazar was sentenced to 16 months immediately after pleading no contest to one felony count of making criminal threats, the Los Angeles County District Attorney's Office said.
He was arrested after police were alerted Oct. 5 by school officials at Sierra High School that threats were being made against the campus.
The threats came from a social media profile that used "menacing clown images" and warned of an attack against the school, the DA's office said.
Salazar, a former student at the school, has a Facebook profile named "Clowner Hoe" that featured clowns with firearms, police said.
Salazar was arrested in Kern County the same day the threats were reported, Glendora Police Department Chief Tim Staab said at the time.
His threats came amid a rash of scary clown reports across the country, some of which were hoaxes.