This is an archived article and the information in the article may be outdated. Please look at the time stamp on the story to see when it was last updated.
ANAHEIM, Calif. (KTLA) — A volunteer high school baseball coach in Anaheim was scheduled to be arrainged on Thursday for allegedly sending sexually explicit text messages to two teen boys, authorities said.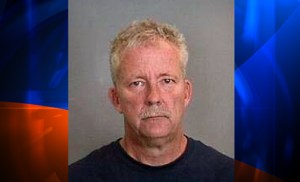 Edwin Alan Wikstrom, 53, was arrested by Anaheim police on Tuesday.
He was charged with two felony counts of distributing pornography to a minor, according to the Orange County District Attorney's office.
Wikstrom is accused of sending sexually explicit texts to two boys, ages 16 and 17, whom he met while working as a volunteer coach at Katella High School.
A parent of one of the boys discovered the texts and contacted the Anaheim Police Department.
Wikstrom was being held on $100,000 bail.
Police were investigating the possibility that there may be additional victims.
Wikstrom has been a baseball coach for over 30 years throughout Southern California, authorities said.
He had access to children through his coaching at Katella High School, East Anaheim Little League and in Lakewood, according to the district attorney's office.
Anyone with information was asked to contact Supervising District Attorney Investigator Paul Carvo at (714) 347-9794 or Orange County Crime Stoppers at 855-TIPS-OCCS.