This is an archived article and the information in the article may be outdated. Please look at the time stamp on the story to see when it was last updated.
Wal-Mart is expanding its online grocery pickup service to 26 stores in California this month.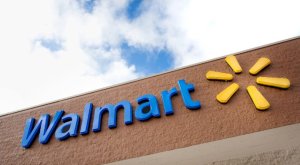 The free curbside pickup service, which first launched in 2015, allows customers to order groceries online and pick them up at their local Wal-Mart store without having to leave their cars. Wal-Mart currently has more than 800 stores nationwide that offers the service.
Customers can choose from 30,000 items including fresh produce, meats, organic groceries, and even back-to-school items online through Wal-Mart's grocery page or the Wal-Mart Grocery mobile app. During checkout, customers can choose a time to pick up their orders.
When it is time to pick up, customers only need to wait at the reserved parking spaces and call a designated number. A Wal-Mart employee will retrieve the prepared order and load it into the customer's car.
Customers can also pre-purchase plastic bags when ordering online, or have the employee bag the groceries in reusable bags brought by the customers.
The service doesn't cost extra.
Here's a list of the 26 stores in California starting the curbside pickup this August, along with the launch dates.
Bakersfield: 1249 Allen Road
Bakersfield: 5625 Calloway Drive, 8/1
Bakersfield: 5075 Gosford Road, 8/1
Beaumont: 1540 E. 2nd Street, 8/2
Chula Vista: 1360 Eastlake Parkway, 8/2
Clovis: 1185 Herndon Ave., 8/3
Delano: 530 Woollomes Ave., 8/1
Escondido: 1266 East Valley Parkway, 8/3
Foothill Ranch: 26502 Towne Center Drive, 8/3
Fresno: 5125 East Kings Canyon Road, 8/3
Fresno: 7065 N. Ingram Ave., 8/3
Hemet: 859 W. Florida Ave., 8/2
Hesperia: 13401 Main St., 8/1
Indio: 82-491 Avenue 42, 8/3
La Quinta: 79295 U.S. Hwy 111, 8/3
Moreno Valley: 12721 Moreno Beach Drive, 8/1
Ontario: 1333 North Mountain Ave., 8/1
Palmdale: 40130 10th Street West, 8/1
Palmdale: 37140 47th Street East, 8/1
Palm Desert: 34500 Monterey Ave., 8/3
Perris: 1800 N. Perris Blvd., 8/1
Poway: 13425 Community Road, 8/2
Rosemead: 1827 Walnut Grove Ave., 8/1
Sanger: 2761 Jensen Ave., 8/3
Santa Clarita: 26471 Carl Boyer Drive, 8/1
Vista: 1800 University Drive, 8/3