This is an archived article and the information in the article may be outdated. Please look at the time stamp on the story to see when it was last updated.
It seemed as if Black Friday came early Wednesday when a glitch on Walmart's website reduced the price of thousands of items by as much as 90 percent.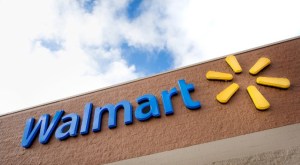 The malfunction has since been resolved, but not before triggering an online shopping frenzy.
At the height of the unintentional sale, shoppers took to social media to share deals such as $8 computer monitors and $33 treadmills.
Late Wednesday afternoon, a Walmart representative told KTLA that the problem was fixed and delivered the bad news to shoppers.
"Given the wide discrepancy in pricing, we are notifying customers who ordered these items that their orders have been canceled and that they'll be refunded in full," Walmart spokesperson Bao Nguyen said.
"In addition, we will send these customers a $10 e-gift card that can be used towards future purchases at Walmart stores and Walmart.com," Nguyen said.