This is an archived article and the information in the article may be outdated. Please look at the time stamp on the story to see when it was last updated.
Californians halted a three-month slide in water conservation in September, saving enough to hearten state regulators who had previously expressed alarm about possible drought fatigue.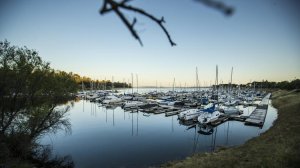 Residents and businesses cut their water consumption by 18.3 percent in September compared with the same month in 2013. The savings represented a slight uptick from the 17.5 percent reduction urban Californians managed in August.
"I am glad to see the slide stop, and even reverse a bit overall, especially as we move into traditionally lower water-use months when we would expect [savings] percentages to drop significantly," State Water Resources Control Board Chairwoman Felicia Marcus in a statement.
"Overall, we're happy to see millions of Californians and many water agencies continue significant conservation," she added. "Conversely, we're concerned to see some agencies return to using hundreds of gallons per person per day while saving little. … We need to keep conserving."
Click here to read the full story on LATimes.com.