This is an archived article and the information in the article may be outdated. Please look at the time stamp on the story to see when it was last updated.
A 42-year-old man pleaded not guilty in connection with an ax attack that injured another man who apparently was trying to purchase items the suspect was trying to steal, officials announced Friday.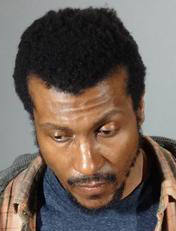 Kisu Brown, of West Hollywood, was charged with attempted murder and aggravated mayhem, according to the Los Angeles County District Attorney's Office.
The incident occurred about 4:05 a.m. Sept. 2 at a 7-Eleven in the 7900 block of Santa Monica Boulevard.
Brown was confronted by a clerk at the store for allegedly shoplifting, when the victim offered to pay for the items, prosecutors said.
A scuffle occurred between the two men inside the store before Brown left.
The victim eventually left the store when Brown allegedly attacked him with an ax and beat him repeatedly on the head, according to the DA's office.
Los Angeles County Sheriff Sgt. Jeff Bishop previously said that Brown was lying in wait for the victim and described the incident as a "very gruesome attack."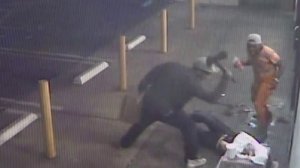 Bishop explained during a news conference this week that Brown slammed the hatchet-type blade over the victim's skull several times. The victim suffered multiple head injuries and his hand was nearly chopped in half, Bishop said.
Brown was described as a local transient and was taken into custody on Sept. 5.
His bail was set at $1.1 million and faces a maximum sentence of life in prison.
Brown has been previously convicted for petty theft and possession of cocaine in 2013, petty theft with priors in 2008, assault with a deadly weapon, a vehicle, in 2005, second-degree commercial burglary in 2003 and receiving stolen property in 1999.
He is scheduled to appear in court on Oct. 3 for a preliminary hearing.