This is an archived article and the information in the article may be outdated. Please look at the time stamp on the story to see when it was last updated.
In contrast to policies announced in San Francisco and San Diego this week, Los Angeles County's District Attorney said her office will not work to expunge or reduce marijuana-related convictions in light of California's legalization of the drug.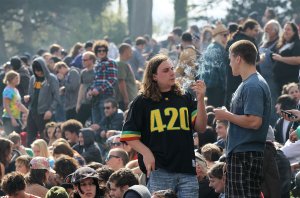 That doesn't mean Angelenos' convictions can't be dismissed; in fact, the ability to do so is a central part of Proposition 64, the ballot initiative that issued in legal weed.
But in a statement announcing the decision Friday, District Attorney Jackie Lacey said those with convictions will be on their own in petitioning the courts "rather than wait for (her) office to go through tens of thousands of case files."
Earlier this week, both the district attorneys in San Francisco and San Diego counties announced plans to help those with old convictions in their jurisdictions avoid a costly and time-consuming legal process.
In San Francisco, felony and misdemeanor convictions in nearly 8,000 cases dating back to 1975 will be wiped from the record or reclassified based on how the state law reads now.
And in San Diego County, officials have already taken action on 700 cases and say another 4,000 are under review, according to the San Diego Union-Tribune.
In both jurisdictions, those convicted will not have to take any action. Having their records cleared will affect the types of jobs and loans they are able obtain, where they are able to find housing and even the types of professional licenses they may acquire.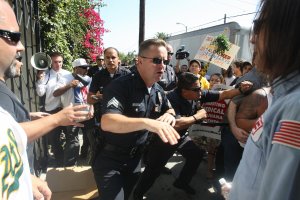 Those affected have been able to request their case be thrown out or reduced since Proposition 64 was first approved in November 2016. As of December 2017, petitions for resentencing had been filed in 4,885 cases, according to California Judicial Council.
Riverside County saw the highest number filed, at 613 applications, followed by Los Angeles County with 530. But data from the Drug Policy Alliance shows that up to a million people in California could be eligible to have their convictions reviewed.
Lacey said there have been 40,000 felony convictions involving marijuana since 1993 in Los Angeles County. It's unclear how many misdemeanor cases are affected, in part because multiple agencies prosecute those types of offenses.
The L.A. County DA's office prosecuted more marijuana-related cases than any other jurisdiction in the state, according to Southern California Public Radio.
San Bernardino County DA Mike Ramos also told the radio network that, like Lacey, he does not plan to take action to clear or reduce sentences. Orange and Riverside County prosecutors did not comment on the matter, despite requests.
The petition process varies slightly by jurisdiction; an overview and application form can be found on the California Judicial Council website. The Drug Policy Alliance also has further information.