This is an archived article and the information in the article may be outdated. Please look at the time stamp on the story to see when it was last updated.
A Whittier bus driver who is serving a two-year prison term for the death of a 19-year-old student with autism left the man behind on a bus on a scorching hot day after arranging to have sex with a colleague, lawyers for the teen's family said Wednesday.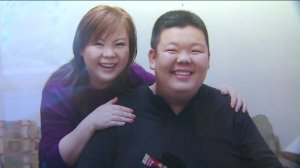 Text message records show Armando Abel Ramirez, 37, was corresponding with another bus driver to arrange to have sex on Sept. 11, 2015, when he failed to ensure all students had exited his bus for school on one of the hottest days of the year, according to laywer Robert Glassman.
Sierra Adult School student Hun Joon "Paul" Lee's body was found in the aisle of the bus hours later, after his mother became worried when he didn't return from school at his usual time. The school told Eun Ha Lee her son had been absent that day, despite the fact that she boarded him on a bus at 8 a.m.
He was pronounced dead at 4:33 p.m., Whittier police said.
Paul had the mental capacity of a 3-year-old and was nonverbal, his mother said, meaning he would have been unable to cry for help.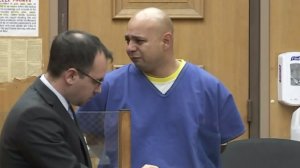 In a 2015 interview with KTLA, Lee questioned how he could've been left behind, as she said there were only three other students on the bus that morning.
"I feel like, we are nothing," she said. "They killed my son. Technically, they killed my son."
On May 15, the student's family will face Pupil Transportation, the company that operated the bus, in court. Ramirez has already been sentenced to two years in prison after pleading guilty to one felony count of dependent adult abuse.
Ramirez was a substitute driver and was working a split shift on the day of Paul's death, the L.A. County District Attorney's officials said while sentencing Ramirez in January.
He did not check the back of the bus to ensure no students were left behind before his morning shift ended, prosecutors said.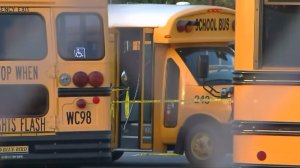 Glassman, the Lee family's attorney, said he's uncovered new evidence that shows Ramirez had been in a rush to leave the bus and meet up with his coworker. The two bus drivers were allegedly having an affair at the time.
"He took his attention away from Paul and onto his phone, onto those text messages and onto sex — rushed away from work to go have sex," Glassman told KTLA. "With these text messages we can cross-reference the time on the text messages with the time the bus pulled up in front of the school and we can see that he was texting at the exact moment that he was supposed to be off-boarding Paul."
Lawyers for Pupil Transportation declined to comment until after court proceedings.