This is an archived article and the information in the article may be outdated. Please look at the time stamp on the story to see when it was last updated.
A man who allegedly attacked his wife with a chain saw in front of their children last week has been charged with attempted murder and aggravated mayhem, the Los Angeles County District Attorney's Office announced Monday.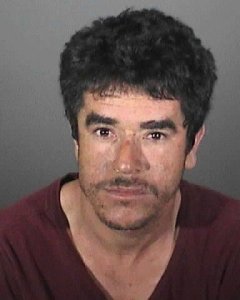 Alejandro Villegas Alvarez, 32, was also charged with three counts of child abuse, driving or taking a vehicle without consent and hit-and-run driving resulting in property damage.
Special circumstances against Alvarez also include that Alvarez inflicted great bodily injury under circumstances involving domestic violence and that he used a deadly and dangerous weapon during the assault.
The attack occurred July 11 in the 7700 block of Milton Avenue in Whittier and the victim suffered traumatic injuries.
The couple has three elementary-school aged children and has lived in the neighborhood for around five years, neighbors told KTLA.
Alvarez allegedly took his wife's vehicle and drove off.
Prosecutors say Alvarez later crashed into another vehicle in Santa Fe Springs and drove away before stealing another vehicle that was nearby.
He was arrested in Chula Vista the next day. The Los Angeles Times reported that Alvarez had been deported 11 times since 2005.
Alvarez faces life in prison if convicted as charged.