This is an archived article and the information in the article may be outdated. Please look at the time stamp on the story to see when it was last updated.
A 29-year-old Whittier man is expected to be sentenced to 24 years in state prison after pleading no contest to continuously sexually molesting a 5-year-old girl, according to the Los Angeles County Sheriff's Department.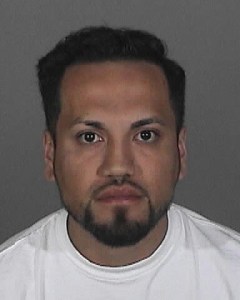 Jonathan Javier Ruvalcaba pleaded no contest on Wednesday to continuous sexual abuse and forcible lewd acts upon a child, a Sheriff's Department news release stated.
Ruvalcaba began sexually molesting the child in 2010 and continued for three years. It was unclear if the girl was 5 when the abuse started or ended.
DNA evidence played a "big role" in the investigation, the news release stated.
Ruvalcaba was scheduled to be sentenced on Oct. 5 in Department M of the Los Angeles County Superior Court's Norwalk Branch.
He was expected to receive 24 years in state prison and have to register as a sex offender for life, according to the Sheriff's Department.
The case was investigated by the Sheriff's Department's Special Victims Bureau.