This is an archived article and the information in the article may be outdated. Please look at the time stamp on the story to see when it was last updated.
The young girl who was found dead inside the duffel bag belonging to a man and woman from Whittier who were trying to enter Mexico on foot this week was drowned, prosecutors told KTLA sister station KSWB Friday afternoon.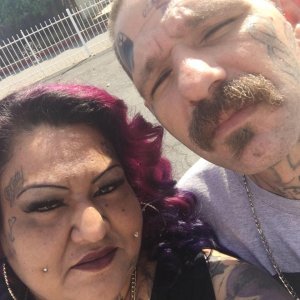 The child, identified only as Jane Doe, was believed to have been killed earlier in the week, according to the complaint obtained by KSWB. Authorities have not released her age, but they think she was about 2 years old.
Johnny Lewis Hartley, 38, and Mercy Mary Becerra, 43, have each been charged with a single count of murder, according to the San Diego County District Attorney's Office.
Hartley and Becerra both pleaded not guilty to the charge and were being held in lieu of $2 million bail, the television station reported.
They are not the girl's parents, but they know them, Deputy District Attorney Kurt Mechals told the station. A motive for the killing was not provided.
Hartley and Becerra were arrested around noon Tuesday after a deceased toddler was found in a bag the man was carrying during an X-ray, the San Diego Police Department said in news release Wednesday.
Both were stopped by Mexican custom agents when they tried to get into Tijuana at the San Ysidro Land Port of Entry through a pedestrian lane.
Mexican law enforcement officials contacted a San Diego police homicide unit, which responded to the scene and took the man into custody, according to the release.
Becerra allegedly ran when the pair was stopped, but was detained a short time later and also turned over to U.S. authorities.
They were booked into jail Wednesday morning on charges of first-degree murder and child cruelty, according to jail records.
If convicted on the murder charge, the defendants each face a prison sentence of 25 years to life.