This is an archived article and the information in the article may be outdated. Please look at the time stamp on the story to see when it was last updated.
Six Whittier police officers are suing the city, saying they faced retaliation when they complained and refused to meet alleged ticket and arrest quotas.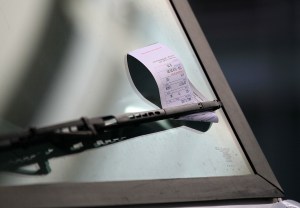 Officers Jim Azpilicueta, Anthony Gonzalez, Mike Rosario, Nancy Ogle, Steve Johnson and Cpl. Joseph Rivera say they spoke out against the quotas, which they claim were imposed by the Whittier Police Department in 2008, according to a suit filed Tuesday in Los Angeles County Superior Court.
The officers said their "careers have been materially and adversely affected, and irreparably harmed" by the city.
City Manager Jim Collier and Whittier police spokesman Officer John Scoggins declined to comment and said they had not seen the lawsuit.
Click here to read the full story on LATimes.com.