This is an archived article and the information in the article may be outdated. Please look at the time stamp on the story to see when it was last updated.
A man accused of sending investigators on a "wild-goose chase" by allegedly fabricating a story about his girlfriend being abducted from his Bay Area home was actually a "victim" who had been drugged and restrained by kidnappers, his attorneys said Thursday.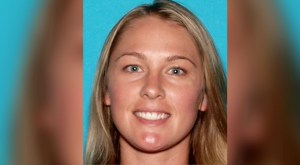 Aaron Quinn, 30, reported to police Monday that his girlfriend, Huntington Beach native Denise Huskins, had been forcibly kidnapped from his home on Mare Island in Vallejo. She was found safe at her father's house in Orange County Wednesday and then managed to escape investigators' efforts to get further details of what happened that evening.
Vallejo police said the kidnapping was an orchestrated event. But Solano County criminal defense attorneys Amy Morton and Daniel Russo, who are representing Quinn, adamantly denied that in a news conference Thursday, saying police had shown no evidence to them that the kidnapping did was a "hoax."
"We are as at sea as most of you are as to what is really going on," Russo told reporters. "All we know … our client has no responsibility for this kidnap, and we also know that our client has gone above and beyond what any normal human being would do to try to save this woman."
Between 3 and 5 a.m. Monday, Quinn was forced to swallow drugs by the kidnappers, and that's what accounted for his delay in reporting the abduction, the lawyers said. He was told he needed to pay the abductors $8,500 on Wednesday.
He gave a blood sample to prove to police, along with his cellphone and all his passwords, and submitted to several rounds of questioning, according to the attorneys. He allowed his home to be searched as well, they said.
Since Huskins was found, Quinn has not been told what investigators think happened, according to Russo and Morton.
He cried when he learned she was found safe, said Morton, who said she was with him at the time. Quinn has not spoken to his girlfriend on the orders of the attorneys, Morton said.
"Our client is suffering tremendously and is very worried about Denise Huskins," Morton said.
At a news conference Wednesday evening, Vallejo police said nothing Quinn told them had been proven to be true.
"The statement that Mr. Quinn provided was such an incredible story, we initially had a hard time believing it," Vallejo police Lt. Kenny Park said. "And, upon further investigation, we were not able to substantiate any of the things he was saying."
Some 40 detectives worked around the clock with search-and-rescue crews to locate the woman.
Huskins turned up at her father's Huntington Beach home early Wednesday unharmed and was questioned by local police.
But when the 30-year-old was expected to board a flight to the Bay Area that night to speak to Vallejo police investigators, she didn't show up. Investigators said Huskins retained an attorney, and they have been unable to contact her since.
Huskins' family members, who had previously spoken to the media about her alleged disappearance, avoided KTLA's multiple interview attempts Thursday.
Her attorney, Doug Rappaport, did speak to reporters though, calling his client "a strong individual."
"She is a caring woman. She is an altruistic woman. She's someone who helps other people … and she will get through this," Rappaport said Thursday.
"I'm afraid that she could theoretically be charged, but if you look at the facts, there's absolutely no way that she should be charged. And I'm assuming that any police officer and/or any district attorney will see that there is no basis whatsoever to file charges," Rappaport said
The kidnapping was for a ransom of $8,500, Parks confirmed Wednesday, and federal investigators planned to look into Huskins and Quinn's financial records and question them about what happened.
"If you can imagine devoting all of our resources 24 hours a day … on what I would classify as a wild goose chase, it's a tremendous loss," Park said. "It's disappointing, it's disheartening, and the fact that we've essentially wasted all of these resources, for really nothing, is upsetting."
Quinn's attorneys said their client was financially secure, had a good job and owned his own home. Huskins also did not have financial problems, Russo said.
Investigators planned to press charges if a crime was committed, a Vallejo Police Department news release stated.
The criminal defense attorneys, meanwhile, said they would help Quinn retain a civil lawyer to represent him.
"I don't know what more this person can do to show he's innocent," Russo said.
More video: