This is an archived article and the information in the article may be outdated. Please look at the time stamp on the story to see when it was last updated.
Actor Will Ferrell was among four people hospitalized in a rollover car crash that temporarily stopped traffic on the northbound 5 Freeway in Mission Viejo Thursday night.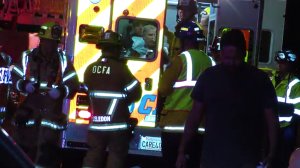 The two-vehicle crash occurred just south of Alicia Parkway about 10:55 p.m., Capt. Larry Kurtz of Orange County Fire Authority said.
Kurtz described the vehicle Ferrell was in as a "limo type" SUV. His driver, Mark Thomspon, was behind the wheel.
According to a news release from California Highway Patrol, another vehicle veered toward the front left of the SUV for undetermined reasons, causing the SUV to hit the right rear of that vehicle.
That caused the SUV to strike the center divider median and overturn, CHP said. It then came to a rest on its side in the middle of the northbound 5 Freeway, which had to be temporarily shut down.
Video from the scene showed Ferrell sitting up and apparently talking on a cellphone as he was being placed into an ambulance.
The 50-year-old actor sustained minor injuries, according to CHP. The United Talent Agency, however, said Ferrell and his colleague Andrew Steele were "unhurt."
Thompson, Ferrell's longtime driver, and Carolina Barlow, remained hospitalized in stable condition, UTA said.
The website IMDb lists Barlow as an assistant to Ferrell since 2015, while Steele's IMDb page includes credits as a comedy writer for "Saturday Night Live" and "Funny or Die."
"Will is staying close by as his friends are being treated, and has expressed his deep gratitude to the first responders who were immediately at the scene and to the hospital team that took such great care of them," a statement from UTA said.
CHP had said Thompson, a 62-year-old Venice resident, and Steele, a 56-year-old resident of Staatsburg, New York, sustained minor injuries. The agency had also said Barlow, 27, of Los Angeles, suffered major injuries. She was not wearing any "safety equipment," according to CHP's report.
All four people transported to the hospital, including a "trauma patient," were in the SUV, Kurtz said.
The other vehicle's driver, 22-year-old Jacob Espinoza of Fallbrook, was not injured, according to CHP.
While the cause of the crash was under investigation, CHP spokesperson Rafael Reynoso said drugs and alcohol were not factors in the incident.
Ferrell was traveling north from Oceanside, where he made an appearance as his "Anchorman" character Ron Burgundy in a voter participation drive by "Funny or Die," according to KTLA sister station KSWB in San Diego.
KTLA's Irving Last contributed to this report.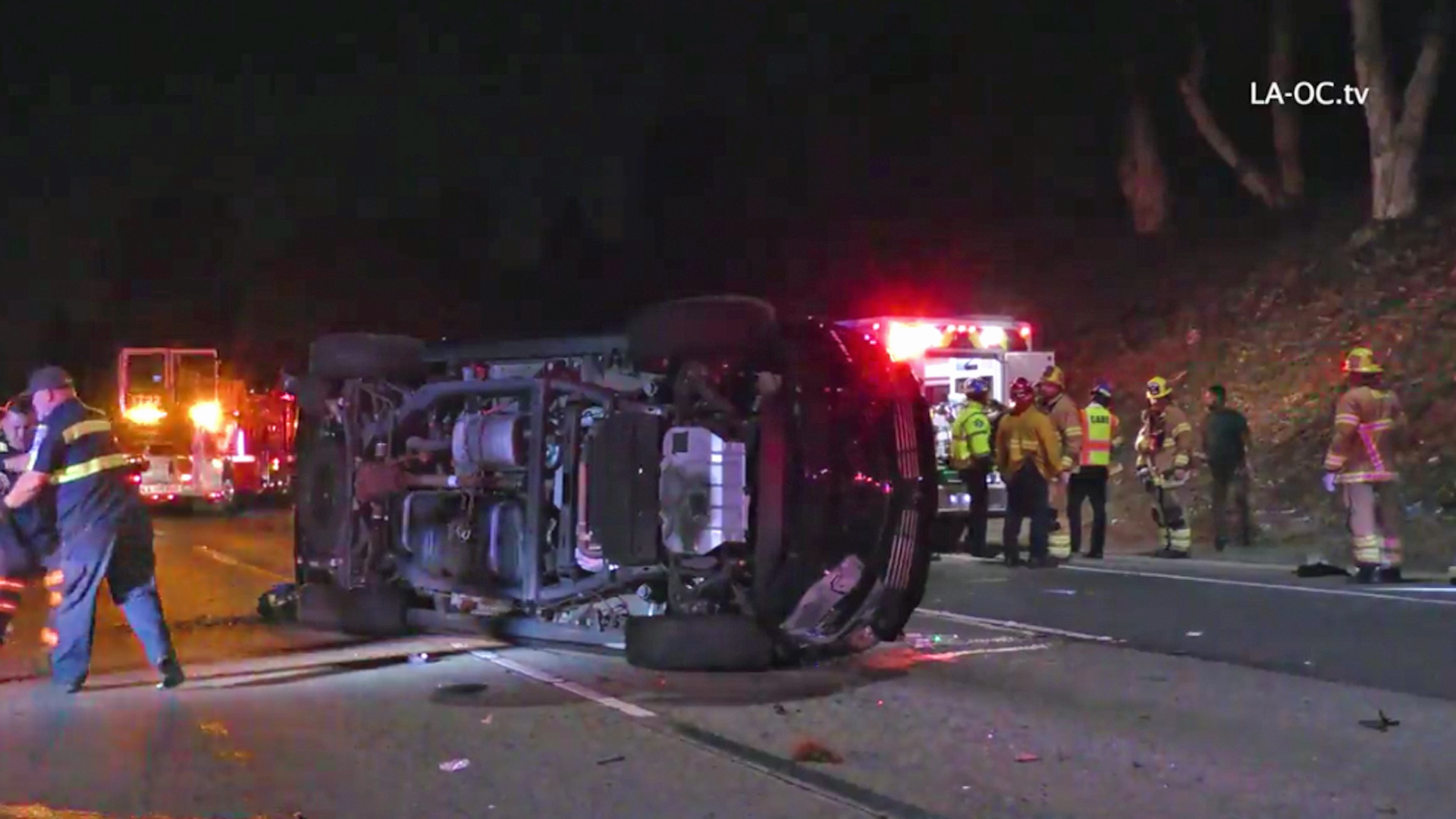 Editor's note: An earlier version of this article spelled the last name of Ferrell's colleague Carolina Barlow incorrectly; CHP had provided the incorrect spelling. The story has been updated with her name as provided by United Talent Agency.