This is an archived article and the information in the article may be outdated. Please look at the time stamp on the story to see when it was last updated.
A verbal dispute between two employees of The Wilshire Country Club in Hancock Park ended with a man fatally stabbing the other, LAPD said Friday.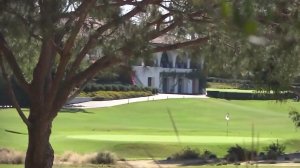 The stabbing occurred around 10:45 p.m. Thursday at the country club, which is located in the 300 block of Rossmore Avenue, according to Los Angeles Police Department Officer Norma Eisenman.
The employees, both in their 20s, got into some type of verbal altercation that escalated and resulted in the stabbing, Eisenman said.
Paramedics rushed the victim to an area hospital, where he was pronounced deceased.
He was identified Friday afternoon by Ed Winter of the Los Angeles County coroner's office as 28-year-old Emmanuel Bravo, of North Hollywood.
The victim worked in the upscale country club's kitchen, and was possibly stabbed with a knife, LAPD Lt. Chris Ramirez told KTLA.
The other man fled the scene and was caught later Friday night, according to police. Erick Antonio Hernandez, 29, was arrested in South Los Angeles in connection with stabbing.
A spokesman for the country club released a statement to KTLA.
"It's a very close family here and it's a tough time. We're obviously still working through a lot and with the LAPD right now," the statement read.
Hernandez's bail is set at $2 million. He will be presented to the District Attorney on Oct. 25.
KTLA's Jennifer Thang, Irving Last and Mariel Turner contributed to this story.