This is an archived article and the information in the article may be outdated. Please look at the time stamp on the story to see when it was last updated.
The first storm of the fall season brought showers, cooler temperatures and gusty winds to much of Southern California.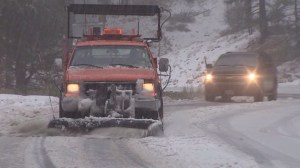 Residents in mountain areas also had to contend with snow-covered roads.
The amount of rain that fell varied across the region with up a half-inch reported in some areas, according to the National Weather Service.