This is an archived article and the information in the article may be outdated. Please look at the time stamp on the story to see when it was last updated.
A 27-year-old woman who had posted bond after being arrested in connection with a DUI crash that killed three teens in Huntington Beach last month has been rearrested after investigators believed she was possibly trying to flee the country, officials said.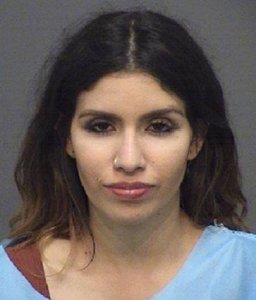 Bani Duarte, of San Clemente, was arrested on a $5 million warrant and booked on suspicion of murder and felony driving under the influence charges, according to the Huntington Beach Police Department.
She was first arrested on March 29 when her white Hyundai Sonata rear-ended a red Toyota stopped at the intersection of PCH and Magnolia Street.
AJ Rossi, Dylan Mack and Brooke Hawley, three teens visiting from Las Vegas during their spring break, were killed in the crash.
Police said they had obtained more evidence after Duarte was released from custody that showed she was possibly trying to avoid prosecution by fleeing the country.
She was arrested about 1 p.m. Sunday in Downey.
Duarte pleaded not guilty to the charges Monday and she is scheduled to appear in court on May 3.