This is an archived article and the information in the article may be outdated. Please look at the time stamp on the story to see when it was last updated.
A woman accused of framing her husband's ex-fiancee in a "rape fantasy" plot on Craigslist pleaded not guilty on Friday to more than two dozen charges.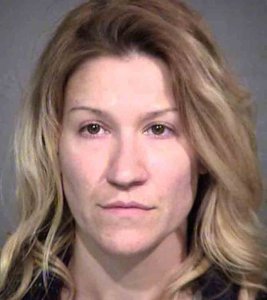 Angela Diaz, 31, faces 10 felony charges that include kidnapping, false imprisonment, perjury and forgery, according to the Orange County district attorney's office. She is also charged with 22 misdemeanor counts of falsely reporting a crime.
Diaz was extradited Thursday night from Arizona to Orange County. She is scheduled to appear in Orange County Superior Court on Jan. 24 for a hearing.
Diaz was arrested on Jan. 6  in Phoenix, where she lives, in connection with creating the Craigslist ad and making bogus claims against Michelle Hadley.
Click here to read the full story on LATimes.com.