This is an archived article and the information in the article may be outdated. Please look at the time stamp on the story to see when it was last updated.
A woman allegedly stole an exotic bird from a small business in South Gate Thursday, then got into the back of an Uber car that drove away from the scene. The incident was caught on surveilence video.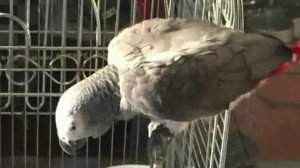 "Max" an African grey parrot was taken from auto accessories store Xtreme Motors Sports, 10240 Atlantic Ave., about noon. The 1-year-old bird is a pet that is often at the store and not enclosed in a cage.
A woman with short hair entered the store and spoke asked an employee for a pair of pliers. While the employee went to the back to look for something, the woman grabbed the parrot with a towel and ran out of the store, Karen Valadez told KTLA.
The woman then got into the back seat of a blue sedan that was waiting outside. Valadez's mother-in-law ran out of the store and was able to reach the front passenger side door to open it.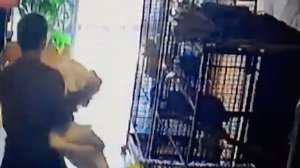 The driver managed to get away, despite the woman trying to stop the car.
Valadez originally thought the thief was a man because she had short hair and was dressed like a man. The woman dropped her cellphone, which had the Uber app open. Valadez believes that is how the woman got to the store and managed to get away.
Valadez turned over the phone to South Gate police officials, who are investigating the incident.
She said she contacted Uber about the incident, but has not gotten a response.
"It's a negligence on Uber's part because a crime just happened," Valadez said.
"He's like family, honestly," said Rodrigo Camchola, who interacted with the bird-napper, about Max. "We just want the bird back."
KTLA's Jessica Pierre-Petido contributed to this story.